Cockroach Pest Control
Have you seen a roach lately? Call Skippy today and have our professional pest inspectors solve the problem!
Cockroaches are disgusting and we all hate living with them. Did you know there are 428 species of cockroach in Australia? That's a lot of roaches! The most common species that you find in and around your home are the German Cockroach and the American cockroach. One original female German cockroach can start a chain that results in more than 100 000 roaches in a year! These residential pests live and feed in unhygienic places such as sewers and drains and feed on garbage that is often contaminated, putting your family's health at risk. They thrive in moist, sheltered areas where they have easily accessible food.
Skippy's pest inspectors are fully equipped for pest control and management of nasty cockroaches. With a combination of treatments to specific areas of the house including the wet areas of the kitchen and bathrooms, the attic, and the skirting boards and external perimeter of the home we eliminate them from the home and keep them from returning. All of our treatments are non-invasive, so you don't need to move anything in preparation.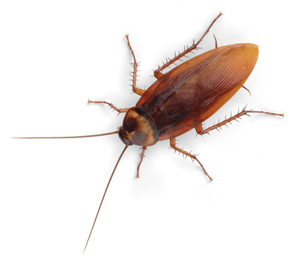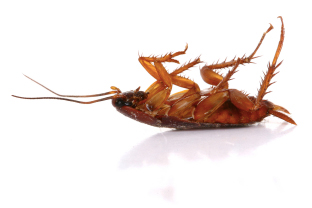 Call Skippy and send the cockroaches p
acking with cockroach pest control and management.
Phone 07 3803 0698 or fill in our contact form.