Termite Treatment and Protection
Skippy has the most comprehensive termite treatment and protection solutions available.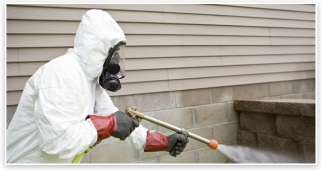 Regular follow-up inspections are essential to monitor termite treatment and progress to maintain protection. These should be carried out at least every 3 to 6 months where signs of termite activity are evident in the vicinity of susceptible building and timber structures. We recommend these inspections are carried out for the first 24 months following a chemical soil treatment. Monitoring of 'stand-alone' baiting systems should be carried out every 4 – 6 weeks.
Chemically Treated Zones:
Chemically Treated Zones are the most common form of termite treatment and protection. With the greatest percentage of termite infestation being via the external wall of the building, one of the most common and effective defensive termite treatment and protection methods is the installation of an external chemically treated zone. Termite chemicals are applied around the perimeter and sub-floor of a building to eradicate termites attempting to gain entry into the building.
There are two different styles of chemicals available for chemically treated zones:
1. The first set of chemicals simply serves to repulse termites away from the building, not allowing them to
cross the invisible barrier created by the chemicals.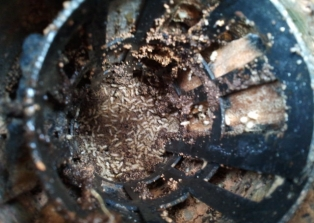 2. The second set of chemicals is non-detectable control agents that allow the termites to come in contact with
the zone before neutralizing them with effective poisons.
We recommend and use Termidor and Premise the two most technologically advanced agents on the market.
Termidor is the biggest selling termiticide in the USA, and is now used in Australia, Japan, France and most other countries where subterranean termite infestations are a severe economic problem. It has been used in more than a million homes to date with safety and effectiveness, and has been tested by US authorities for more than 8 years with results that show it is 100% effective in termite barrier protection. Termidor receives consistent praise from pest controllers all over the world for providing:
1. A long-term, reliable and effective soil barrier to protect buildings from subterranean termite infestation.
2. A remarkable capacity to adhere to the worker termites' skin and be transferred back to eradicate termites en masse in the colony nest.
Premise is the long-established market leader in termiticides, enjoying a long history and 100% hit rate in providing immediate protection from termites like no other product. Termites cannot detect Premise, as it has no odour, taste or smell to the pest.
Both Premise and Termidor have been extensively tested by various authorities with 100% effectiveness, but Premise has been on the market for longer and is less expensive than Termidor.
Termite Baiting Systems :
Termite baiting involves the installation and monitoring of termite bait stations. These stations lure worker termites in to consume the bait and take it back to the colony, where it is dispersed among the other termites. The bait is actually not a poison and does not kill the termites. Instead it serves to regulate their growth by stopping the moulting process. Because they cannot grow, the worker termites die off and the colony declines to the point where it can no longer sustain itself, ultimately leading to its collapse and elimination.
Skippy Pest Control uses Exterra Termite Baiting Systems, and extensive field trials have clearly demonstrated its effectiveness in certain situations. Exterra can be used where a complete chemical barrier system is impractical or undesired, and where several thousand termites are likely to eat the bait. Exterra termite bait is a low-hazard product with low toxicity and is environmentally friendly, making it a viable alternative when there are pets, wildlife or waterways nearby.
Termite Reticulation Systems: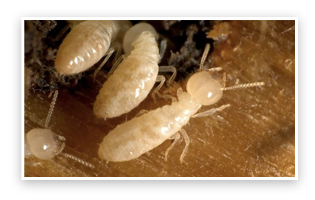 Termite Reticulation Systems are delivery systems for chemical barriers that impede the entry of termites into the building. In Queensland, builders are legally required to have termite barriers installed before a concrete slab is poured for a new building. This also includes extensions to buildings and or additions ie: paths or patios.
Skippy Pest Control is a certified installer of TermX Reticulation Systems.
How TermX works:
A Skippy pest controller lays a series of replenishable systems around or underneath the structure. At a later stage, a chemical such as Termidor, Premise or Biflex is pumped through the pipes to create a barrier for protection. The chemicals saturate the soil around the structure, creating an impenetrable barrier or death trap for unsuspecting termites. TermX is extensively tested and has been found to offer long-term termite management and protection. It is environmentally friendly and is widely regarded as being the termite solution of the future.